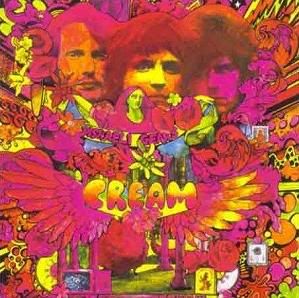 Ahora toca el turno de la Crema,Disraeli Gears es el segundo álbum del grupo de rock británico, Cream. Se editó en noviembre de 1967 Bajo la produccion de Felix Papalardi, llegando al número 5 de las listas de álbumes del Reino Unido y al número 4 en Estados Unidos,En este album esta la ya muy conocida y clasica cancion Sunshine of Your Love,no soy muy fan de esta agrupacion pero la verdad esque si admiro mucho a su baterista Ginger Baker que para mi gusto es muy bueno y de Clapton Pues Me agrada un poco,pero no te desanimes esos son mis gustos la verdad esque esta muy bueno el disco los ritmos van desde la psicodelia hasta un blues grasoso de carretera,bajatelo y me dises que te parecio(si no lo has escuchado jaja)
Tracklist:
1. Strange brew
2. Sunshine of your love
3. World of pain
4. Dance the night away
5. Blue Condition
6. Tales of Brave Ulysses
7. Swlabr
8. We're going wrong
9. Outside woman blues
10. Take it black
11. Mother's lament
Aqui te lo Bajas---> http://www.4shared.com/file/106621021/f15a0465/Cream_-_1967_-_Disraeli_Gears.html
AGRADECER NO CUESTA NADA Y COMENTAR ES AGRADECER!