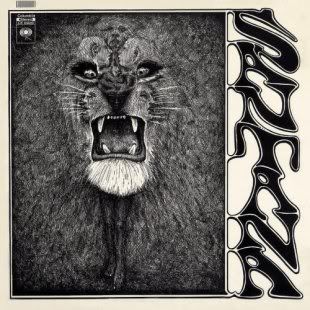 Para todos aquellos que pensaban que santana inicio con el abraxas,pues dejenme decirles que nanais,fue su disco homonimo Santana, banda que se formó en San Francisco y que publicó su primer trabajo en 1969.
En este disco, la banda estuvo formada por Carlos Santana (guitarra, voces), Gregg Rolie (órgano, piano, vocales), David Brown (bajo), Michael Shrieve (batería), Michael Carabello (timbales, congas, percusión), and Jose 'Chepito' Areas (timbales, congas, percusión).
El grupo destacaba por sus solos, improvisaciones, y una música "basada" en el blues-rock, pero con el toque latino de la guitarra y percusiones de la banda.
Canciones que para mí son un clásico y que son primeras joyas de la banda como "Jingo", "Evil Ways", "Shades of Time" o "Persuasion".
El disco fue un éxito y la banda tuvo la oportunidad de actuar en el festival de música de Woodstock.(Y)
No digo mas y chutenselo en verdad esta bueno!
Aqui te lo bajas---> http://www.mediafire.com/?0igvivs4b2t
NO LO OLVIDES...
AGRADECER NO CUESTA NADA Y COMENTAR ES AGRADECER!